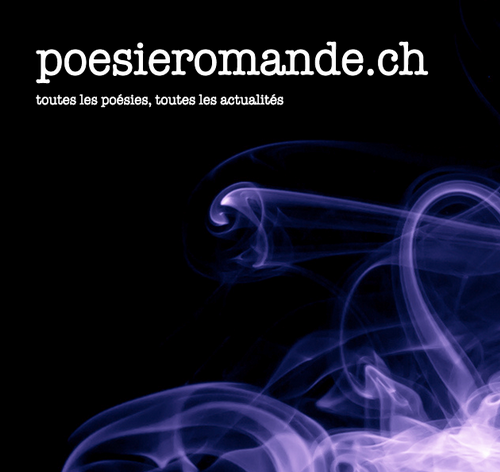 The poesieromande.ch project is a platform featuring all poetry-related news in Western Switzerland.
Founded in December of 2011, this platform is managed by the French Section of the University of Lausanne. It was revamped in May of 2015 to include virtual Scholars in Residence and to carry out research in poetry. Website consultation is free. The site provides access to poetry-related news in Western Switzerland for all forms of published poetry (excluding self-published) or supported by recognised cultural institutions.
---
Website objectives
Provide non-exhaustive access to poetry productions and events in Western Switzerland
Guarantee the visibility of poetry activities
Serve as a reference site for the press
List the events, facilitating research and knowledge
Host writer residencies
Carry out poetry surveys
---
Available resources
Information on poetry in Western Switzerland
The promotion of poetry-related events
Complimentary access to archives
Encourage the creation of modern poetry in Western Switzerland
---
How the site works
The work consists mainly in verifying the sources and the information prior to publication, selecting residents, and launching surveys among poets. Sources are responsible for the texts. The website is updated at least twice per week.
The website guarantees the independence of information
The team guarantees the impartiality of information so as to ensure that no group, publisher, or economic interest-group is favoured. The headlines, the "Residencies", and the "Surveys" are subject to editorial selection, for which the team is solely responsible. The latter will ensure the equal representation of the various poetic practices in Western Switzerland.